Type: Condominium
Style: Contemporary
Age: new in 2000
Construction: Steel reinforced concrete
Sq ft insulated/air conditioned: 1770
Sq ft deck/porches: 320
Sewer: City
Water: City
Taxes: $ 7,700
Association fee: $ 7,702
HVAC: yes
Bedrooms: 3
Baths: 3
Jacuzzi in unit: yes
Laundry hookups: yes
Full kitchen: yes
Dishwasher: yes
Microwave: yes
Toaster: yes
Coffeemaker: yes
Washer: yes
Dryer: yes
Separate laundry room: yes
Furnished: yes
Parking: yes
Appliances included: yes
Electronic Equip: Cable TV (4), VCR, stereo, CD, casette, phone
Balcony: yes
Private parking: yes
BBQ: yes

Complex & outdoor
Heated pool: yes
Tennis court: yes
Exercise room: yes
Hot tub: Yes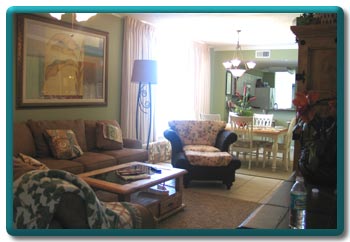 The spacious living/dining area has a 320 sq. ft. balcony with an unobstructed view east and west of the gulf. This home comes equipped with pre-wired home audio throughout. There are 2 Master King Suites - 1 suite located to the front of the unit has a walk-in closet, a whirlpool, a separate shower, as well as access to the wrap around balcony with panoramic views of the Gulf. The other Master suite has large full bathroom with separate smaller balcony with incredible views of the Intracoastal Waterway as well as the Gulf. The middle bedroom has two single beds with a full bathroom nearby. This quality-constructed condominium at The Pearl of Navarre Beach would make a great primary or secondary residence. You may email me should you wish to view additional photos.



Click to see rental listing!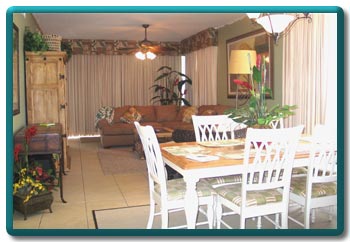 For details, contact:
Pat Chappel
(404) 943-9830
770-560-4475