Type: Condominium
Style: Modern-Neo-Classical
Lot size: NA
Age: new in 1991
Construction: Concrete/stucco
Sq ft insulated/air conditioned: 1360
Sq ft deck/porches: 80
Sewer: City
Water: City
Taxes: $ NA
Association fee: $250/month
HVAC: yes
Bedrooms: 2
Baths: 2
Jacuzzi in unit: yes
Laundry hookups: yes
Full kitchen: yes
Dishwasher: yes
Microwave: yes
Toaster: yes
Coffeemaker: yes
Washer: yes
Dryer: yes
Separate laundry room: yes
Furnished: yes
Parking: yes
Appliances included: yes
Electronic Equip: Cable TV (2, one is large), VCR (3), stereo, CD, phone

Lanai: yes
Covered parking: yes

Complex & outdoor
Heated Private pool: yes
Tennis court: Yes
Exercise room: Yes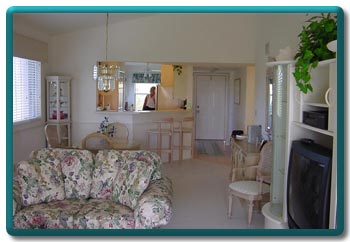 All kitchen equipment... dishes, glasses and towels are included. It also comes with bath towels, beach towels, beach chairs. bedding, bed spreads, sheets, pillows, pillow cases, vacuum cleaner, washer & dryer. Furnishings include Living room furniture, Dining room furniture, dinette set in breakfast nook and all bedroom furniture. Very nice artwork and all decorations are included. The unit has hurricane shutters on all windows and automatic shutters on the lanai. Lanai furniture is included. This unit is turn-key!

Unit has excellent rental history, booked solid every season with return renters.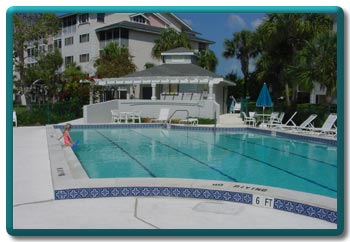 Click for owner's web site!
For details, contact:
Ron Rogers
517-546-9761 Home
517 404 8886 Work
650-475-3940 Fax