Type: Condominium
Style: Post-modern contemporary
Lot size: NA
Age: New in 2006
Construction: Reinforced concrete
Sq ft insulated/air conditioned: 2200
Sq ft deck/porches: 200 and 120
+ garage: 1-1/2 spaces underground
Sq ft Storage: 140
Sewer: City
Water: City
Taxes: $7000/yr
Association fee: $400/mo
HVAC: yes
Bedrooms: 2
Baths: 2
Jacuzzi in unit: yes
Laundry hookups: yes
Full kitchen: yes
Dishwasher: yes
Microwave: yes
Toaster: yes
Coffeemaker: yes
Washer: yes
Dryer: yes
Separate laundry room: yes
Furnished: yes
Parking: yes
Appliances included: yes
Electronic Equip: Cable TV (2, both large), VCR (2), stereo, CD, phone
Balcony: yes
Deck: yes
Patio: yes
Screened porch: yes
Garage: yes
Gas Grill: yes

Complex & outdoor
Heated Private pool: yes
Tennis court: No
Exercise room: Yes
Hot tub: Yes
Sauna: Yes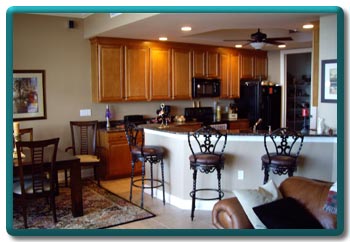 This unit is custom decorated and is being offered as a turn-key sale other than personal belongings. All one needs to bring after the sale is their toothbrush and clothes. Everything is included, sheets, silverware, pot, pans, fixtures, etc. The price is well below everything else in this the newest and most classy condo development in Fort Myers overlooking the 1 1/2 mile wide Caloosahatchee River right in the middle of the downtown River District.


Amenities:
There is 24 hour security and seperate elevators to each individual unit. This condo complex is first class and contains it's own conference center, gathering room, complete Nautilus workout gym and excersize facilities,sauna, jacuzzi, gas grills, and other amenities expected of a complex of this caliber. Not to mention the never ending spectacular view.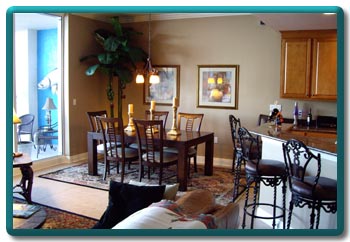 For details, contact:
David Key
(239) 278-1291
(239) 980-3938